General Maths Tutors in Toronto
Ontario
Best match results for general maths tutors in Toronto + 30km.
Featured Listing - Silver
Featured Listing - Silver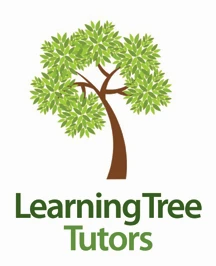 Learning Tree Tutors provides 1-on-1 private in-home tutoring services in Toronto at affordable prices for a full range of Ontario school curriculum subjects (Grades K to 12).Tutoring support is also available for many College and University courses. -- Subjects include: English, Reading, ESL, Math, Science, Biology, Chemistry, Physics, Study Skills and Test Preparation. -- Tutoring services at Learning Tree Tutors  are provided in the comfort of your own home. We also work out schedules that... Read more
We tutor all levels of Math (including Advanced Functions and Calculus and Vectors) and Science (Physics, Chemistry, Biology) specializing in high school (Grades 7-12) and University/College courses. Our tutors are also equipped to deal with many specialty situations including homework help, enrichment, IB and AP courses, standardized test prep, math contests, and school exams. Mostly-Math is where to find a professional tutor for: Gr.7 through 12 math and science High school and university... Read more
OAT is a private high school specializing in Science, Technology, Engineering, and Mathematics with an emphasis on hands-on-learning. At OAT, we go beyond the regular curriculum expectations and demonstrate to students the overlap between their technical courses. Studying at OAT, students can earn the standard courses required for acceptance into university. What is exclusive to us is the: Tech, SAT and Contest Prep Streams Read more
Business can travel to you
Hello! My name is Meghan, and I am an undergraduate mathematics specialist student at the University of Toronto. I am passionate about math and education, and am a peer mentor for first year students at my university. Some of my other hobbies include writing and drawing, and I am taking a minor in psychology. I have significant tutoring experience in mathematics with the Frontier College Hammer Heads program, where I acted as a tutor and small group teaching assistant in grade 12 mathematics for... Read more
Business can travel to you
Book Smart Tutors provide affordable one-on-one tutoring in the comfort of your home across the Greater Toronto Area, Greater Vancouver Area, and Calgary. We work with you to make sure the tutoring fits your schedule and needs. One-on-one tutoring at your home limits unnecessary distractions and saves you time. Unlike learning centers that gear their lessons to larger groups, our tutors plan their lessons around the unique needs of your child. Our goal is to see our students build self confidence,... Read more
Business can travel to you
Validity: from 11 May 2021 to 31 May 2021
New students who sign up for tutoring for the months of July and/or August (a minimum of 4 hours) will save up to 15% off. Contact us for details.
Business can travel to you
My name is Alexandra Sproule. I offer 1-on-1 and small-group tutoring in Toronto. I tutor Math, Science and English from a Grade 1 - 12 level. I have tutored twelve students Grades 5-12 in English, Math, Chemistry, Physics, General Science and Test Prep. I also have one year of volunteer tutoring experience working with students Grades 5 - 12, and three years of experience designing and facilitating educational programming for young adults. My approach to tutoring varies with the learning... Read more
Business can travel to you
Use This Coupon For 50% OFF First lesson!* Call us using the code: MYCANADIAN2019 Free Initial Consultation *New student only. Expires Dec 31, 2019. Tutor availability varies depending on location. Finding a qualified and trusted tutor for your child is not an easy task. A tutor who is not qualified can only waste your child's time. With proven track record in helping students improve their grades, Capstone Learning is the right choice for your one-on-one tutoring needs for math, science,... Read more
At Oxford Learning we help your child master the skills they need to make learning easy. Learn more about our Bayview Woods tutoring programs in subjects like math, science, English & French! Read more
Business can travel to you
TUTOR ALADDIN offers tutoring services for Mathematics, Statistics, Physics, and Economics for all grades, including college and university. Read more
We provide one-on-one online tutoring for Grade 9, 10, 11 and 12 mathematics and sciences. Our high-quality tutoring is taught by experienced educators while being monitored by the CTL team for quality and student satisfaction. Read more